CUSTOMIZED T-SHIRTS, GIFTS & MORE!
Your t-shirt & gift printing solutions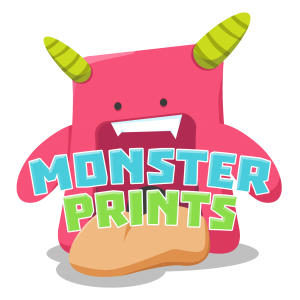 Events
Live Printing
Bring the action right to your event! have us print and customize merchandize on-site right in front of your guests!
Gift Ideas
Corporate
Customized gifts, uniforms and team wear. Have something in mind that you can't find? just send us a picture and we'll do the sourcing
Printing
Shirts & Polo
Printed t-shirts with your team logo, for events and occasions, or creating exclusive merchandize that are retail ready!
We are trusted by these brands and many more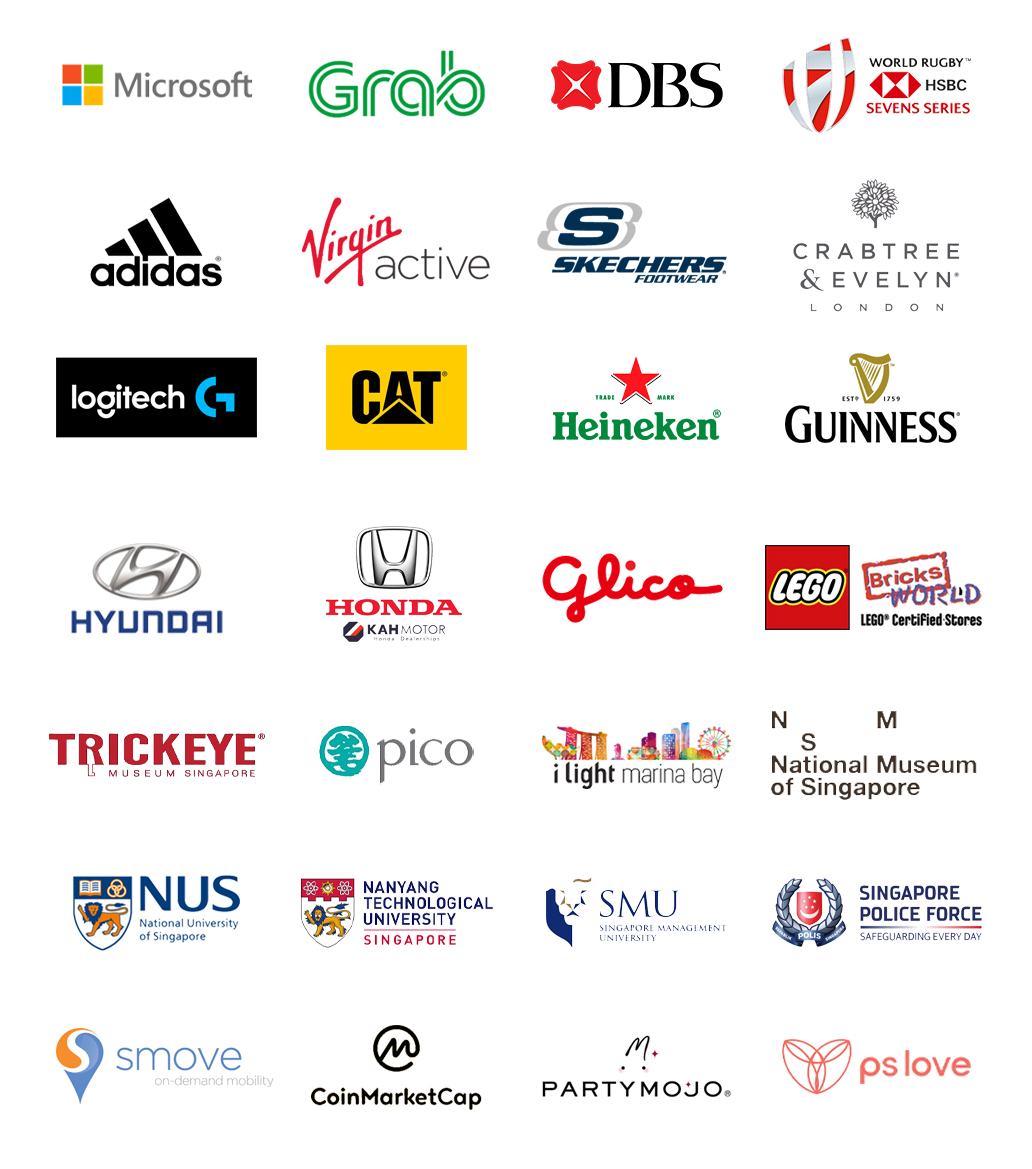 Here at Monster Prints, we provide a whole host of different services to suit your every printing need! From a customised print of your own design, to providing you the best designs with our inhouse designers, to even hosting an interactive workshop for your event, T-shirt printing in Singapore has never looked better! Check out some of our MONSTER SIZED services that are sure to make you scream in delight!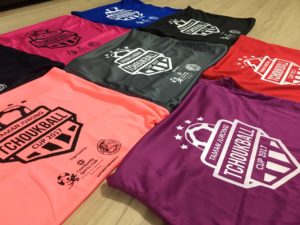 One of the most popular printing techniques around, silk-screen printing is a well-tried and tested method of printing, with the earliest silk-screen print recorded more than a century ago.
This method of printing involves a silk-screen to transfer a design onto a base, thus the name 'silk-screen'. The first step to the silk-screen printing process involves creating a printing frame, where the design is printed onto a silk-screen so that the ink can be transferred.
The frame is then placed onto a T-shirt, and using a scraper, the colours are screened (one layer for each colour, up to a maximum of four colours), for the image to be transferred over from the frame to the T-shirt.
Heat press printing, also known as heat transfer printing, is a more recent method of printing, which was mainly used for the printing of novelty items such as T-shirts and polyester tops. Heat press printing is mainly used for its ability to print more unique personalised gifts with no minimum order quantity.
In the heat press printing process, a heat press machine is used. With the help of the machine, a design is transferred onto a T-shirt through the application of heat and pressure for a predetermined amount of time.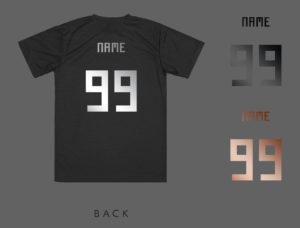 Besides just providing you with the means to make your design into a reality, we can help with that process with hour special inhouse designer team! Be it to refine your design, or to come up with a new design for you from scratch, our professional team of inhouse designers are here to ensure that your print will be one of quality, that will match up to your every expectation.
Our specially trained inhouse designers are pretty much monsters in the design industry, with terrifyingly amazing skills that are sure to translate that concept you have in your mind onto a T-shirt.
Now, you don't even require design skills to make your dream T-shirt a reality, just approach any of our friendly designers for a consultation and we will make sure you will be satisfied with the end result!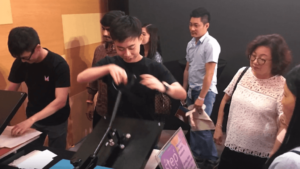 Looking for that special extra thing to spice up your event? Here at Monster Print, we provide not just the best or the cheapest services, but we cater to you EVERY need as well! With our fun and interactive workshops, you can ensure a great time for your event attendees, as well as with our live T-shirt and Photo Printing Stations, all your attendees can have the added bonus of bringing home their very own customised T-shirt or photo!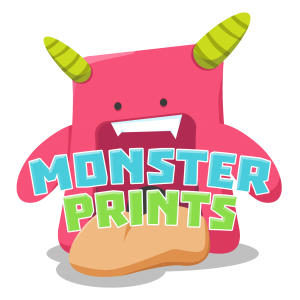 Your go to service provider for T-shirt printing in Singapore!
When you think of T-shirt printing, you think of quality, and when you think of quality T-shirt printing, you think of Monster Prints! Here at Monster Prints, we pride ourselves on providing the very best and cheapest T-shirt printing services in Singapore! Be it a customised T-shirt print, design and imaging services, or even hosting fun and interactive workshops for all ages, Monster Prints is the place to go for all your Singapore T-shirt printing needs!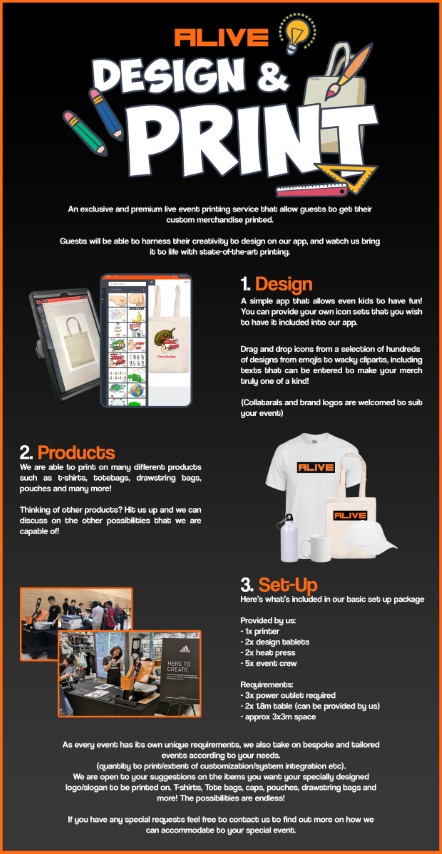 Get Custom T Shirts in Singapore with Us Print your class / CCA / Event t shirt
Ever needing something special to wear on your special event or party? Come share with us your creative ideas and have them printed onto shirts! Creative prints can also be made as gifts for special occasions! We have T-shirts, pullovers and hoodies in a wide range of beautiful colours! Suitable for your class t shirts, event t shirts, corporate t shirts and CCA t shirts!
T shirt printing, T shirt design, T shirt supplier, Branding assistance, Logo design assistance, Image editing assistance, T shirt wholesale, Fun T shirt printing workshop
From CCA t shirts, class t shirts, to company uniforms, event t shirts, and even family team shirts, you can feel free to create your custom shirts in Singapore with us. Have fun printing your ideas onto different apparels!
Sometimes, talk is cheap. We need to be able to put our money where our mouth is, and what better way to do that than to show you what we have done in the past! If you still have doubts about our quality and service, look no further than our past work and clients, who have every authority on the quality and service that we render! Remember, we at Monster Print are here to continue on the tradition that we have built up, to provide the very best and cheapest T-shirt printing services in Singapore!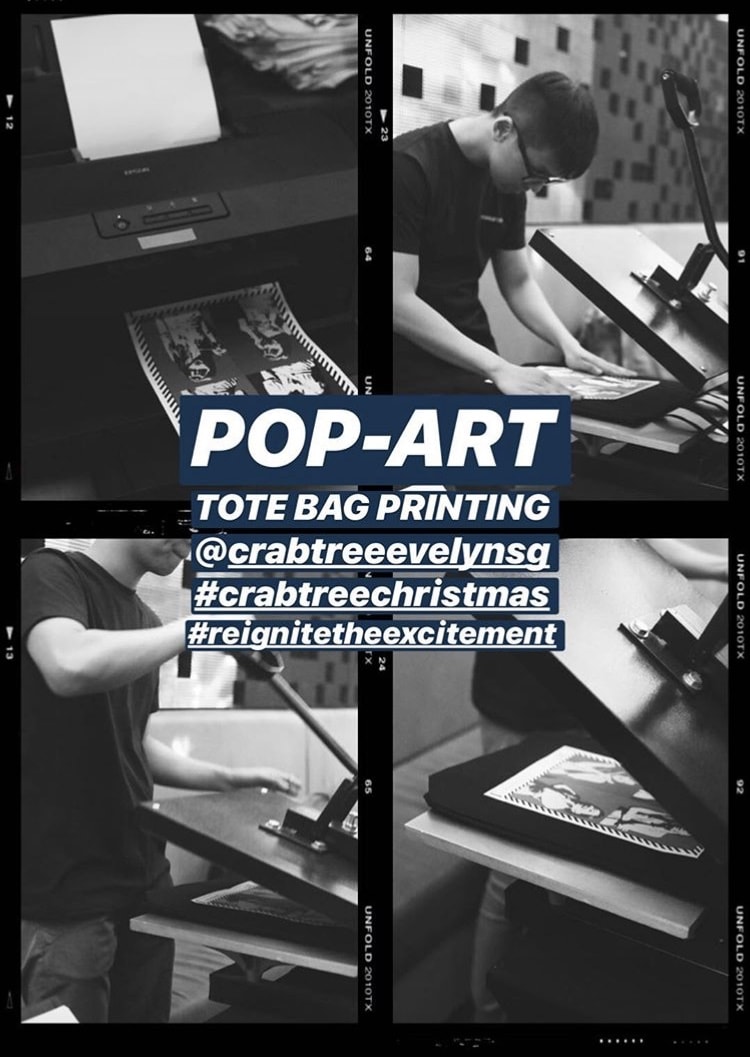 Get your custom print today!