Corporate Uniform Printing Services
Monster Prints is your go-to partner for Customized Corporate Uniform Printing!
T-shirts
Polo T-Shirts
Tote Bags
Gilft Options
Click the images below to enlarge them 
More about our corporate uniform printing services
Fully customizable from the many preset styles specially designed to suit your professional image. At MonsterPrints we have the knowledge and expertise to work work with both garments made from woven fabrics and knitted fabrics. Having developed strong relationship with textile manufacturers, we are able to customize most patterns or fabric to meet all your organization needs and branding requirements. Printing your company's logo on top of the shirt will be the cherry on top that completes the whole look, bringing about your brand identity wherever you go!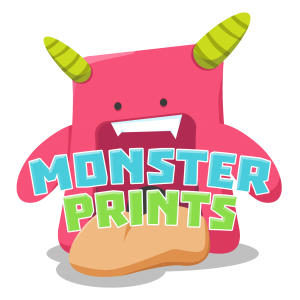 Looking for something more custom?
Monster Prints is an established printing company that has printed for companies of all sizes. Let us know if you have something more specific in mind, and our team will be happy to address it! Click on the button below to request for a quote now!
Get Your T Shirt Printed!
Follow these steps to get your ideal t shirt printed! Cant wait to see your design!
So share with us your idea and let's brainstorm together!
IDEATION
Do you have a design concept for your T shirt? Let us materialize your ideas onto T shirts, call us now or leave a message via email, or any of our social media!
BRAINSTORM
Let us generate more ideas and solutions to create your ideal T-shirt. we can even assist you with editing if you need any help! We are able to help you with design and imaging assistance.
PRINT
This is where our team work their magic, transforming basic T shirts into high quality & professional works of art!
DELIVER
Voila! Your dream t-shirt is complete! Enjoy free delivery anywhere in Singapore for orders over 200pcs! Be sure to hit a like on our social media if you like the shirts!
Frequently Asked Questions
Can I provide my own design for dri fit polo tee printing?
Absolutely! At Monster Prints, we welcome your design ideas and collaborate with your artwork to create custom prints that align with your vision.
What's the best quality printing method for a dri fit polo tee?
Screen printing, also known as silk screen printing, is a classic method for customizing dri fit polo tees. It's known for its ability to produce long-lasting, vibrant prints. This technique involves creating a stencil of your unique design and applying it with a mesh screen specially designed for dri fit polo tees.
Jin Hyun Go
From order to production, the entire process was fuss-free and very smooth. The price was also very reasonable for a considerably small order. I'm so impressed by the speed they churn the order out. I highly recommend it for those who would like express and quality service

Desmond
Thank you XiongYao for ur patience in the entire process.
Nicely print shirts

Jaywhy lim
Excellent customer service, excellent quality of product. Will definitely go back to Monster Prints when I need more printing! Wonderful experience

Yasmin Ong
The entire process from sending in the design, to ordering and eventually collecting it is quick and fuss free. Not to mention their prices are among the cheapest in Singapore! It was Super easy to coordinate with Monster Prints because they are so responsive. Really enjoyed dealing with them

Darshinee Raman
Loved the service and the product. Replies were prompt and it was easy dealing with them. The tee mock up saved a lot of hassle. The quality of the tee and the print was great as well.

Clarence's Adventures
Reliable for your t-shirt printing needs. Ordered some customised team jerseys and they were ready in a week, good communication and really took the time to understand my needs. Will definitely approach Monster Prints again in future! Friendly owner!

Juicy Viva
Monster Prints not only offers a wide variety of colours/styles to choose from, but they have excellent service~ They're very professional and their printing quality is superb as well, highly recommended!! Their pricing is also very reasonable; it was a great experience overall! XD

Get your custom print today!