Corporate Uniform Printing Services
Monster Prints is your go-to partner for Customized Corporate Uniform Printing!
T-shirts
Polo T-Shirts
Tote Bags
Gilft Options
Click the images below to enlarge them 
More about our corporate uniform printing services
Fully customizable from the many preset styles specially designed to suit your professional image. At MonsterPrints we have the knowledge and expertise to work work with both garments made from woven fabrics and knitted fabrics. Having developed strong relationship with textile manufacturers, we are able to customize most patterns or fabric to meet all your organization needs and branding requirements. Printing your company's logo on top of the shirt will be the cherry on top that completes the whole look, bringing about your brand identity wherever you go!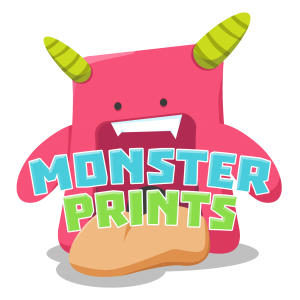 Looking for something more custom?
Monster Prints is an established printing company that has printed for companies of all sizes. Let us know if you have something more specific in mind, and our team will be happy to address it! Click on the button below to request for a quote now!
Get Your T Shirt Printed!
Follow these steps to get your ideal t shirt printed! Cant wait to see your design!
So share with us your idea and let's brainstorm together!
IDEATION
Do you have a design concept for your T shirt? Let us materialize your ideas onto T shirts, call us now or leave a message via email, or any of our social media!
BRAINSTORM
Let us generate more ideas and solutions to create your ideal T-shirt. we can even assist you with editing if you need any help! We are able to help you with design and imaging assistance.
PRINT
This is where our team work their magic, transforming basic T shirts into high quality & professional works of art!
DELIVER
Voila! Your dream t-shirt is complete! Enjoy free delivery anywhere in Singapore for orders over 200pcs! Be sure to hit a like on our social media if you like the shirts!
Get your custom print today!