High Quality Reusable Face Mask
FM02 Re-Usable Mask 2 LAYERS PROTECTION
The latest in our product line, these cloth based face mask with the center layer being BFE ≥ 99% similar to surgical masks, much higher protection as compared to many other cloth and DIY face masks.
Outer Fabric: 100% Proprietary Knitted Fabric, Treated up to 99.94% anti-bacterial.
CenterLayer: MeltBlown Fabric; BFE ≥99% (disposable)


3rd ply SOLD SEPERATELY

Inner Layer: 100% Softstyle Cotton
Adjustable Ear Loop to Fit All Face Sizes
Breathable, Washable, Sustainable
Full Sublimation printing available
SGS certified
Intertek certified
GTT certified
FM01 Re-Usable Mask 2 LAYERS PROTECTION
High Quality Cotton Fabric

Neat Stitching

Standard Adult Size and kids size

Breathable and Comfortable 

2layer cloth protection
When should you use cloth face masks?
It is a known fact that cloth face masks and DIY face masks do not provide as much protection as N95 masks. However such cloth masks are much more suitable for everyday usage as it is reusable, sustainable and much more environmentally friendly. You can use cloth face masks for everyday usage in public areas and at work when you are feeling healthy.
When should you NOT use cloth face masks?
You should not use cloth masks or any other DIY face masks when you are feeling sick. You should wear proper surgical / N95 masks to properly prevent yourself from potentially spreading any viruses or bacteria to another person. You should also not use such masks when entering high risk areas such as hospitals and quarantine zones.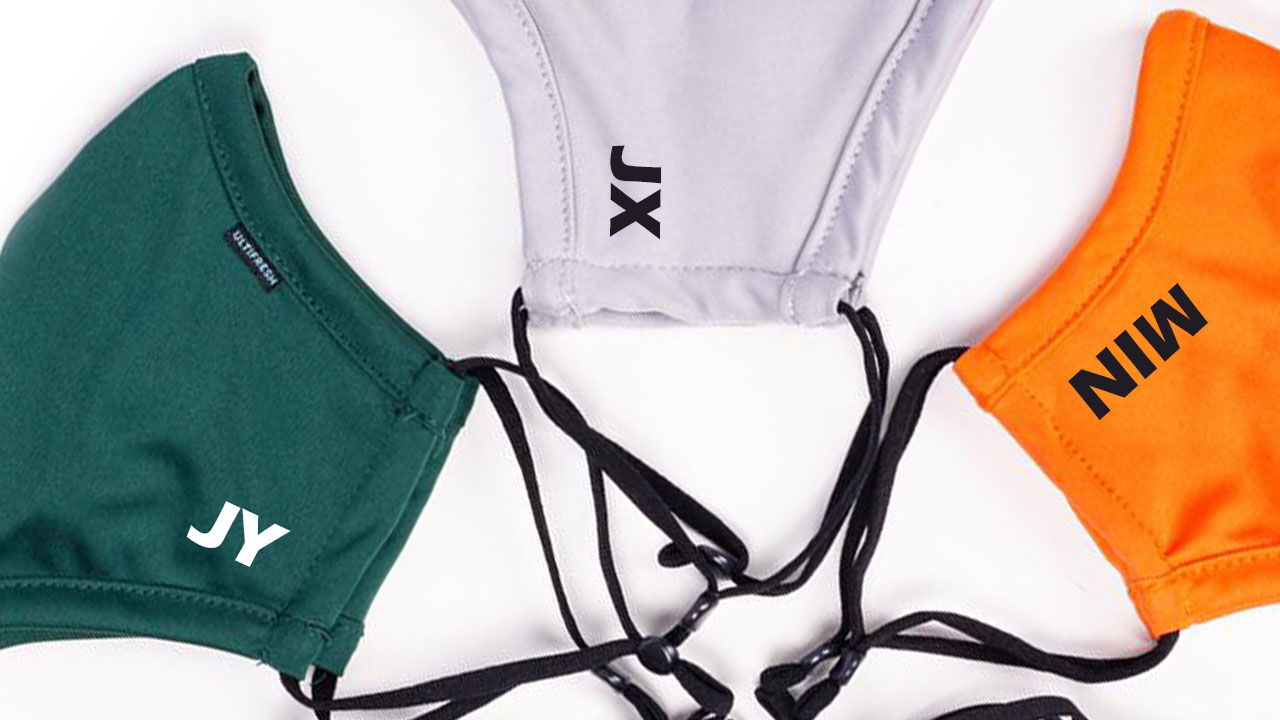 Customized Initials for Hygiene