Silkscreen T-Shirt Printing Services
Probably the most popular printing method in the apparel industry, seen even in retail products. Silkscreen printing on t-shirts, hoodies, totebags and many more items from a wide selection of products today!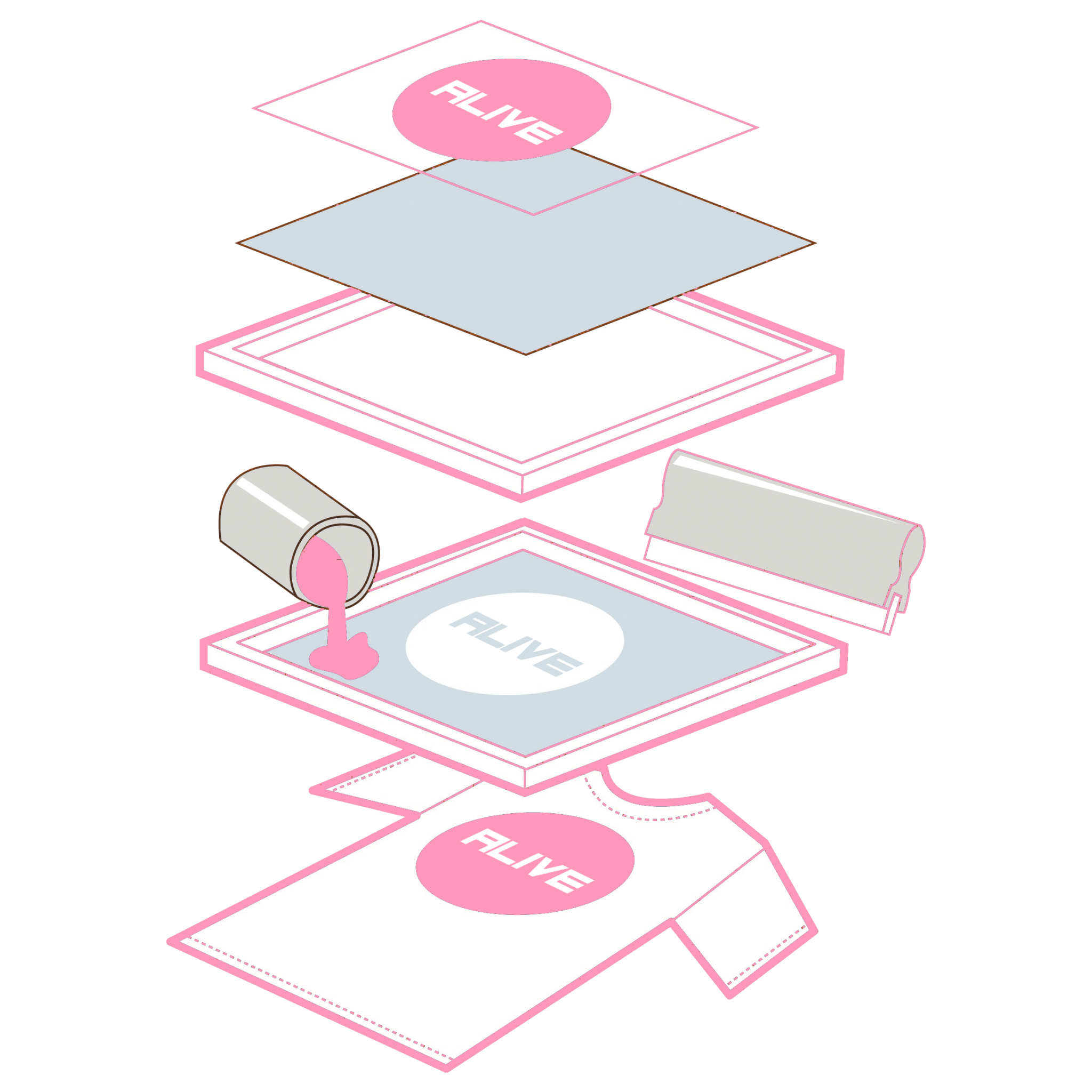 Silkscreen T-Shirt Printing Technique
Silkscreen printing is the ideal choice to opt for in T-shirt prints for larger quantity orders. Screen printed t-shirts produces superb quality t-shirt prints in terms of sharpness and colour vibrance, without neglecting the life span and durability of the t-shirt print.
Most retail brands use this method of print for their T-shirts, bags and even phone covers! Undoubtedly the best print method! Here at MonsterPrints Singapore, we provide only the best with silkcreen printing for your designs to be printed onto T-shirts! Our small team allows us to have a greater attention to detail like no other large manufacturing companies.
Frequently Asked Questions
What is silkscreen printing, and how does it work?
Silkscreen printing is a popular printing technique that involves pushing ink through a mesh screen onto a surface to form a design. At Monster Prints, we use this method to create vivid and long-lasting prints on a variety of materials.
What kind of products are suitable for Silkscreen printing
Generally all t-shirts, polo t-shirts in both cotton and polyerster drifit are suitabler for silkscreen printing application. Other gift items such as totebags, drawstring bags and water bottles can be printed with silkscreen printing as well! Items not suitable for silkscreen printing are jackets, windbreakers & caps.
How long is the lead time for silkcreen printing of T-shirts?
Lead time for silkscreen printing is generally between 5-7 working days. However the lead time may vary based on the complexity of the design and the quantity required. At Monsterprints we are always dedicated to meet your tight deadlines, feel free to let us know if you have any urgent requirements for express t-shirt printing services.
How durable is artwork printed with silkscreen printing?
Durability for silkscreen printed t-shirts and products are generally very long lasting and durable up to hundreds of washes. However the durability may vary based on the usage of the item where some are used for activities such as sports or labor which may involve friction and abrasion. In such cases the durability of the print may be affected.
Is silkscreen printing popular in Singapore?
Silkscreen printing is popular in Singapore. Due to its durability and colourful results, it is a commonly used process for personalizing garments, promotional goods, and diverse materials.
Check Out Our SIlkscreen T-Shirt Printing In Action!
Perfect for larger designs consisting of one or two colors.
The print will be bright even on the dark fabrics.
Softer feel than transfers.
Cost effective on larger quantities.
They have no limits on size and it is possible to do all over prints.
Expensive on smaller quantities.
Separate screens are used for each individual color. So, for each additional color, a new screen has to be used.
If there are many colors to be used, the turnaround time gets longer.
HIGHLY RECOMMENDED ITEMS FOR SILKSCREEN PRINTING
CT51 Cotton Roundneck T-shirt
QD04 Dri Fit Roundneck T-shirt
Gildan76000 Premium Cotton T-Shirt
QD06 Dri Fit Polo T-Shirt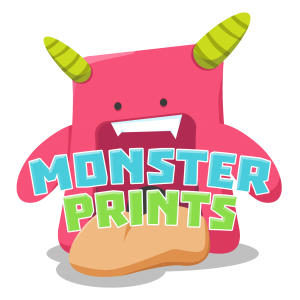 Live Silkscreen Printing at your event
Did you know that silk screen printing can be brought to your event!? without you ordering t-shirts to be printed before hand, we can wrap our whole production line and send it right to your event's doorstep! personally interact with the screen printing process on-site to create unique pieces of wearable art.  Appearing at thousands of events around the globe, live screen printing is always the center of interest & fun. the world's premier live screen printing experience.
Silkscreen T-Shirt Printing Process
Remember how we used stencils to draw various shapes like stars, heart shapes and even letters? The silkscreen technique uses the same concept, just using ink as your "pencil" to draw the shape.
But of course, the stencil used in silkscreen, it is not the same as the one shown above. The stencil used consists of a nylon mesh held over an aluminium or wooden frame. Nylon mesh on stencil will have your desired design on it (example shown below), covering (with photographic emulsion) parts of the mesh screen where you do not want ink to seep through and leaving design area parts uncovered to allow ink to seep through the tiny holes in the mesh, which forms your ink printed t-shirts.
To create the design area for printing on the nylon mesh stencil, we will first need to cover the mesh screen with photographic emulsion (purple parts shown in example). Photographic emulsion is a light-sensitive colloid used in film-based photography.
A positive film or a transparency film with your design printed in black will have to be placed on to the stencil. Design printed on the film will be exactly how your stencil will turn out and in this case, exactly how your shirt prints will look.
Once film is nicely placed on the stencil, The stencil will be placed into an exposure unit where the stencil will be exposed to UV light. This process usually takes up to afew minutes, depending on the amount of UV your light bulb is able to produce. After expsoure, stencil will be washed out preferably by a jet-spray and your design area will be revealed on the screen, not covered by photo emulsion.
Once preparation for stencil done, it is where the work starts. Ready stencil will be placed above your T-shirt print area. Now you need to flood some ink onto the screen, and then use a squeegee (picture below) to press down and ensure that the ink spreads all over your screen. Excess ink will be wiped away. And the screen is finally taken off with the design you're printing- it's cured, dried and that's it!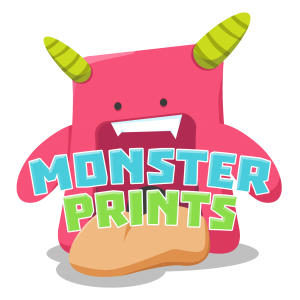 Why Silkscreen T-Shirt Printing?
Silkscreen printing is a traditional and most widely used method to print on different materials, anything from t-shirts, fabrics and even wood. This is a process in which images are created through a type of stencil process.
The artwork is separated into its different colours, and then screens are burned with all the different colour separations. Since the different colours have to be lined up perfectly, the artwork is limited to the number of screens a specific printing machine can hold. Most of the printing machines can hold up to six screens and this limits the printing of artwork up to six colours.
Vibrant colours

Sharp detailing

Durable life span

Light and thin prints

Cost-efficient in high quantities

Suitable for most usage, retail, event, corporate etc
Jin Hyun Go
From order to production, the entire process was fuss-free and very smooth. The price was also very reasonable for a considerably small order. I'm so impressed by the speed they churn the order out. I highly recommend it for those who would like express and quality service

Desmond
Thank you XiongYao for ur patience in the entire process.
Nicely print shirts

Jaywhy lim
Excellent customer service, excellent quality of product. Will definitely go back to Monster Prints when I need more printing! Wonderful experience

Yasmin Ong
The entire process from sending in the design, to ordering and eventually collecting it is quick and fuss free. Not to mention their prices are among the cheapest in Singapore! It was Super easy to coordinate with Monster Prints because they are so responsive. Really enjoyed dealing with them

Darshinee Raman
Loved the service and the product. Replies were prompt and it was easy dealing with them. The tee mock up saved a lot of hassle. The quality of the tee and the print was great as well.

Clarence's Adventures
Reliable for your t-shirt printing needs. Ordered some customised team jerseys and they were ready in a week, good communication and really took the time to understand my needs. Will definitely approach Monster Prints again in future! Friendly owner!

Juicy Viva
Monster Prints not only offers a wide variety of colours/styles to choose from, but they have excellent service~ They're very professional and their printing quality is superb as well, highly recommended!! Their pricing is also very reasonable; it was a great experience overall! XD

Get your custom print today!