CARNIVAL T SHIRTS TOTEBAGS & CAPS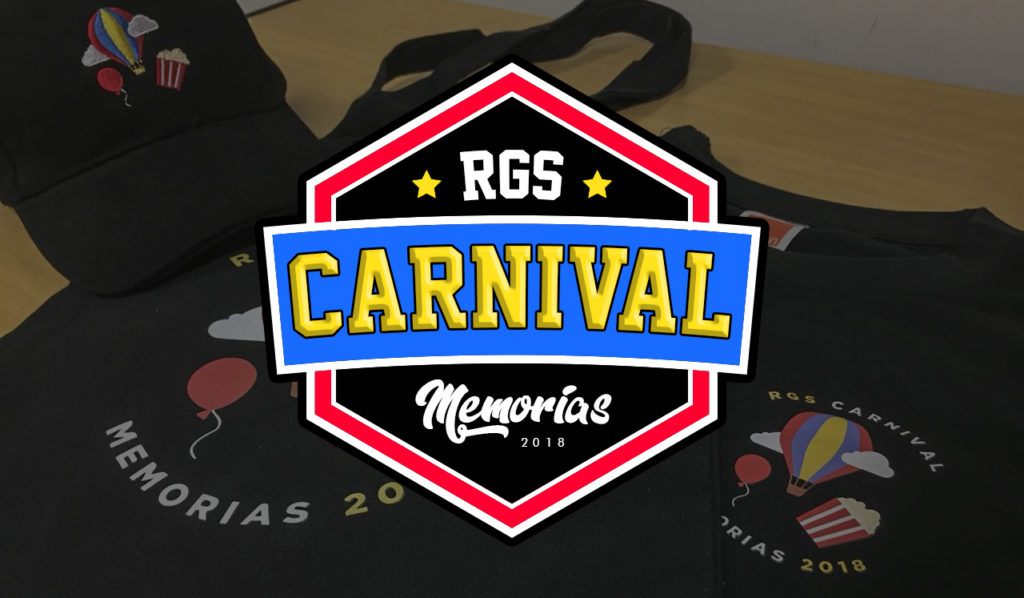 The RGS carnival serves as a fund-raising effort for their new Braddell Campus, as well as to celebrate the memories made and time spent in the beloved Anderson Road Campus. The School wide carnival includes game stalls, food & beverages. the main highlight of the event are performances by not only students but also teachers and staff!
credits: RGS instagram
CARNIVAL NAME & THEME 
After facing intense competition and a school-wide vote, Raeanne and Lucinda of class 207 (swipe to Meet The Artists) emerged as 🎊CHAMPIONS🎊, with the name Carnival Memorias! Carnival Memorias is in Latin, just like their school motto. In English, it means "the Carnival of Memories". Their theme represents the preservation of the existing, and creation of new memories, which is further reflected in their logo.
PRODUCTS
Carnival merch that played a part in the fund raising were t shirts, totebags and caps. Design of the products were simple and cute to fit into the carnival theme, involving hot air balloon, balloon, popcorn and simple text to follow. Print method for the t shirt and totebag were done with heat transfer as the design involved many colours, embroidery is done for the caps to allow the designs to pop.
Using Transfer paper which has no limiations to colours and designs. Individual artwork or image can be printed onto the medium with an inkjet printer to create shirts with your design! To finish off, vinyls or transfer papers are in a cutter or plotter machine to cut the design's shape and transferred onto a T Shirt using a heat press machine.
Contemporary embroidery is stitched with a computerized embroidery machine using patterns "digitized" with embroidery software. In machine embroidery, different types of "fills" add texture and design to the finished work.