Direct To Garment Printing Services
Monster Prints is your go-to partner for Direct Garment Printing!
Check Out Our Direct To Garment Printing Work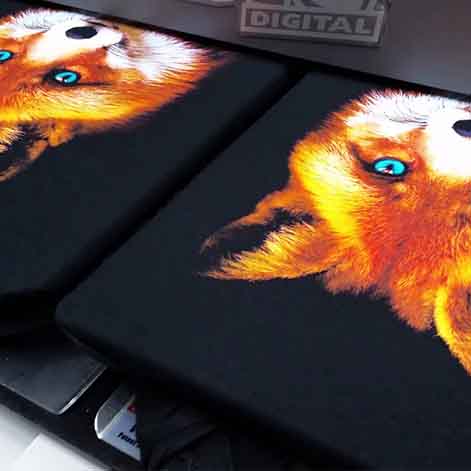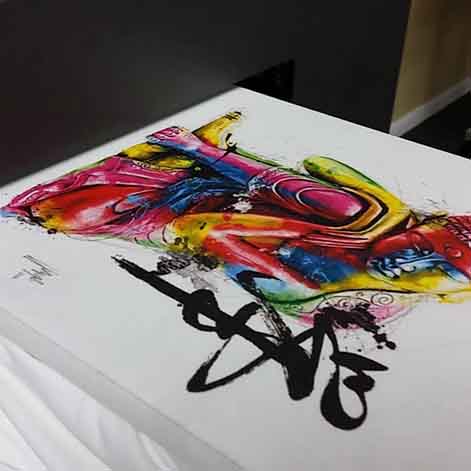 DTG (Direct To Garment) Printing Services
DTG at MonsterPrints is a newer technology t shirt printing method where printer directly applies ink onto the t shirt with inkjet printing technology. The process is very similar to printing on paper, except on a t shirt. A special printer (DTG Printer) prints your design with ink directly onto the garment in your desired design. DTG (Direct To Garment) uses specialty inks, which are printed and absorbed by the fibers of the garment, providing a seamless and vibrant coloured t shirt printing design.
Gives the t shirt a professional appearance
Can print detailed designs and photographs
Extensive colour options
Durable
Ideal for small batches
Not cost effective for large batches
Limited design placement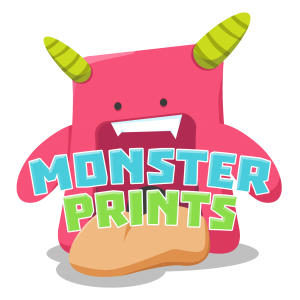 Common Products
DTG printing is most commonly done on T shirts, providing a professional finish for a casual yet smart look at the same time!
Another commonly DTG printed products are Totebags! DTG prints have no limitations on colours to print and even extremely fine details can be printed, just like a regular printer printing on a piece of paper, but instead printing is done on t shirts.
Unique print designs

Sharp detailing

Durable life span

Professional looking

Suitable for corporate uniforms and high end apparels
IDEATION
Do you have a design concept for your T shirt? Let us materialize your ideas onto T shirts, call us now or leave a message via email, or any of our social media!
BRAINSTORM
Let us generate more ideas and solutions to create your ideal T-shirt. we can even assist you with editing if you need any help! We are able to help you with design and imaging assistance.
PRINT
This is where our team work their magic, transforming basic T shirts into high quality & professional works of art!
DELIVER
Voila! Your dream t-shirt is complete! Enjoy free delivery anywhere in Singapore for orders over 200pcs! Be sure to hit a like on our social media if you like the shirts!
Get your custom print today!