2021 is here, here is a summary of what to expect in the years to come. By this time, everyone around the world should have been made aware of the practice of wearing a face mask when we are out in our daily activities due to the current covid-19 pandemic happening globally. Social distancing is also becoming the norm and instilled into our behavior throughout our daily lives.
Moving into Phase 3 of Re-Opening on 28 Dec 2020
Here are the measures and restrictions under phase 3
Group size for gatherings will be increased from 5 to 8 persons

Up to 8 persons for social gatherings and household visitors at any point in time

Sports activities such as basketball and football can have 8 players on the field.

Simple hygiene and distancing is still encouraged, such as no sharing of utensils & food.

Capacity limits of premises will be increased

Local attractions can apply to the Singapore tourism board to have their facilities to allow for up to 65% capacity (increased from 50% in phase 2) 

Capacity limits will be increase from 10m

2

to 8m

2

per person in malls and large standalone stores 

Capacity for congregational and other worship services will be increased up to 250 persons

Activities such as religious services can be conducted in separate zones of 50 people. 

Congregational and other worship services as well as religious rites/prayers conducted at places of worship may involve live performance elements, e.g. with a limited number of singers, wind and other instruments, with the necessary safe management measures in place

Total of 10 persons for marriage soleminsations + up to 8 visitors allowed 

Hosting households will now be allowed to invite up to 8 visitors. Total number of people attending can exceed 10 when hosting households, solemniser and vendors are included.

Live instrumental music (except for wind instruments) will be allowed for some activities

Activities include marriage solemnization (in indoor venues only), funerals and funerary-related activities

Changes in regulations for indoor live performances 

Live performances can have an audience of 250 people split into small separate zones of a max of 50 people.

TraceTogether-only SafeEntry, where the TraceTogether App or Token is required for SafeEntry check-ins, will only be implemented

SafeEntry check ins with the token or the app is required at all malls and institutions.
https://www.gov.sg/article/moving-into-phase-3-of-re-opening-on-28-dec-2020
Covid-19 Vaccines 
Singapore is the first in Asia to receive the Pfizer-BioNTech Covid-19 vaccine on 21 December 2020 after extensive study with other 34 promising candidates by the therapeutics and vaccines expert panel formed in April 2020. The panel was comprised of 18 scientists and clinicians across hospitals, A*STAR and private sector. There are also plans to procure other vaccines to diversify the range of options. 
Singapore will conduct our own clinical trials in phases starting in small groups, assessing the human immune system's response to the vaccines and monitor for possible unknown side effects. Then into the next phase with larger groups involving people across multiple countries.
The vaccination programme for the Singapore population has yet to be finalised, although briefly discussed and released via local news that priority will be given to frontline and healthcare workers.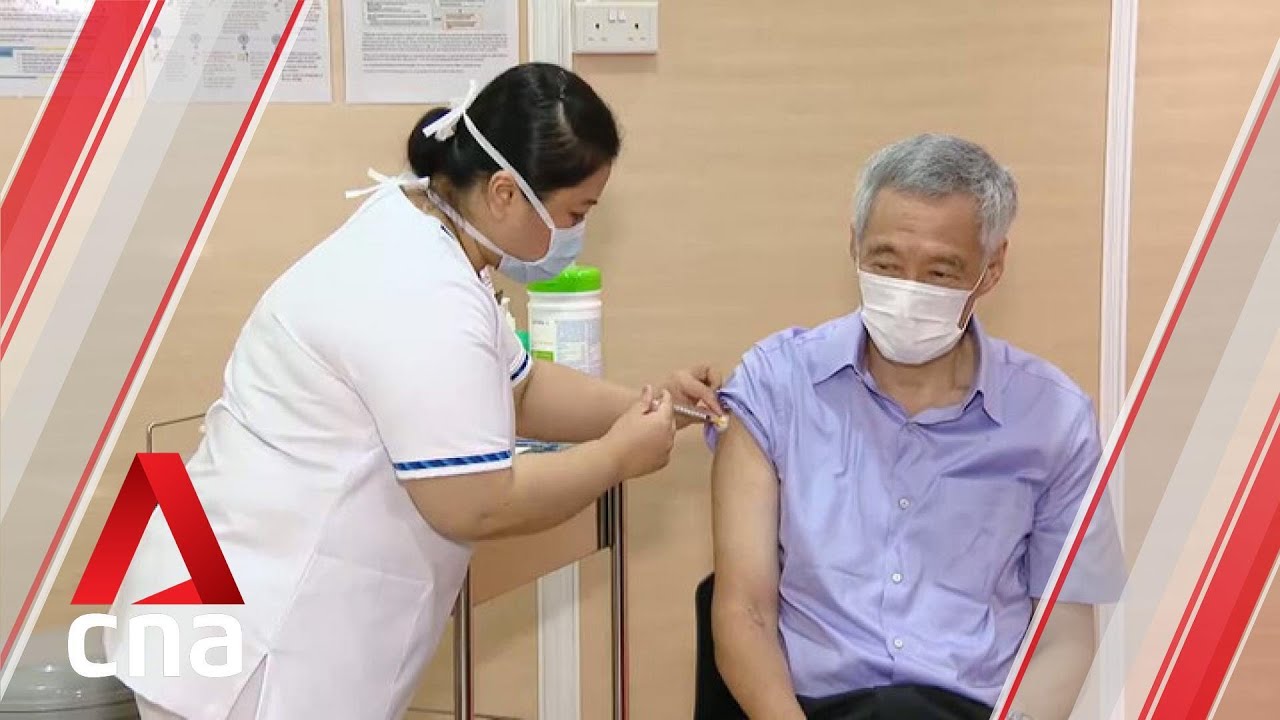 The importance of face masks. 
A face mask's main objective usage is to prevent droplets and particles from leaving your body. The way viruses such as Covid-19 spreads is from person to person by droplets from your mouth released when an infected person coughs, sneezes, talks, and even breathes. Even a thin layered cloth reusable face mask will easily reduce the amount of droplets expelled when a person coughs or sneezes. Of course, a high quality reusable face mask or an N95 face mask will definitely be more effective. 
Habit of wearing face mask 
If we adopt the habit of wearing facemasks whenever we feel sick even after the pandemic ends, we will be able to reduce the transmission of normal illnesses such as the flu among friends, colleagues and family. 
Japan & South Korea
Long before covid-19 struck the world, Japanese people were already very comfortable with the practice of wearing. It is a common sight to see everyone wearing masks anywhere in japan, from the streets to public transportation. This habit/practice originated way back in 1918 when Japan was struck by the spanish flu where an estimated death toll of over 400,000. The Japanese people kept up with the habit of wearing in public to not only protect themselves but to stop the spread of viruses and bacteria when one is sick themselves. This was a major factor in the success of handling the covid-19 spread in Japan. 
Another reason for the people of Japan and Korea to don the mask without hesitation is also due to the lookism culture (discrimination to less attractive people). Mask wearing gives the people a sense of security without exposing your face to the public, feeling safe from the judgement of others. 
China
China also did not have problems adhering to the mask wearing orders as they have also been used to mask wearing due to the poor air quality. Mask wearing in china was common way before the outbreak of covid-19, it helps protect from microdust particles and air pollutants. 
Effectiveness of different types of masks
At the very beginning of the outbreak of covid-19 the effectiveness of facemasks against the virus was one of the highly debated topics where some have said that facemasks do not protect users from the virus. Even in Singapore where the government once advised the public not to wear face masks unless sick. However the sentiment against facemasks quickly changed once the pandemic worsened and more scientific evidence supports the wearing of face masks to curb the spread of covid-19. 
While the N95 mask is definitely more effective in keeping micro droplets and particles from spreading, it may be harder to acquire and more expensive due to the shortage of supply and increase in demand globally. Other alternatives are surgical masks and cloth masks which may not be as effective but still a good alternative.
Experiment by UNSW Sydney
Here is a short experiment by UNSW Sydney showing very clearly that any form of coverage (even with a 1layered cloth mask) over your mouth and nose can greatly reduce the droplet dispersion and aerolisation.
MonsterPrints Customised Facemasks Printing
We provide a range of facemasks made of different types of materials, mainly polyester. All of the facemasks provided by us are at least 2 layered allowing maximum reduction in droplet dispersion for protection of user and the people around the user.
View our range of facemasks available here Monsterprints customised facemasks