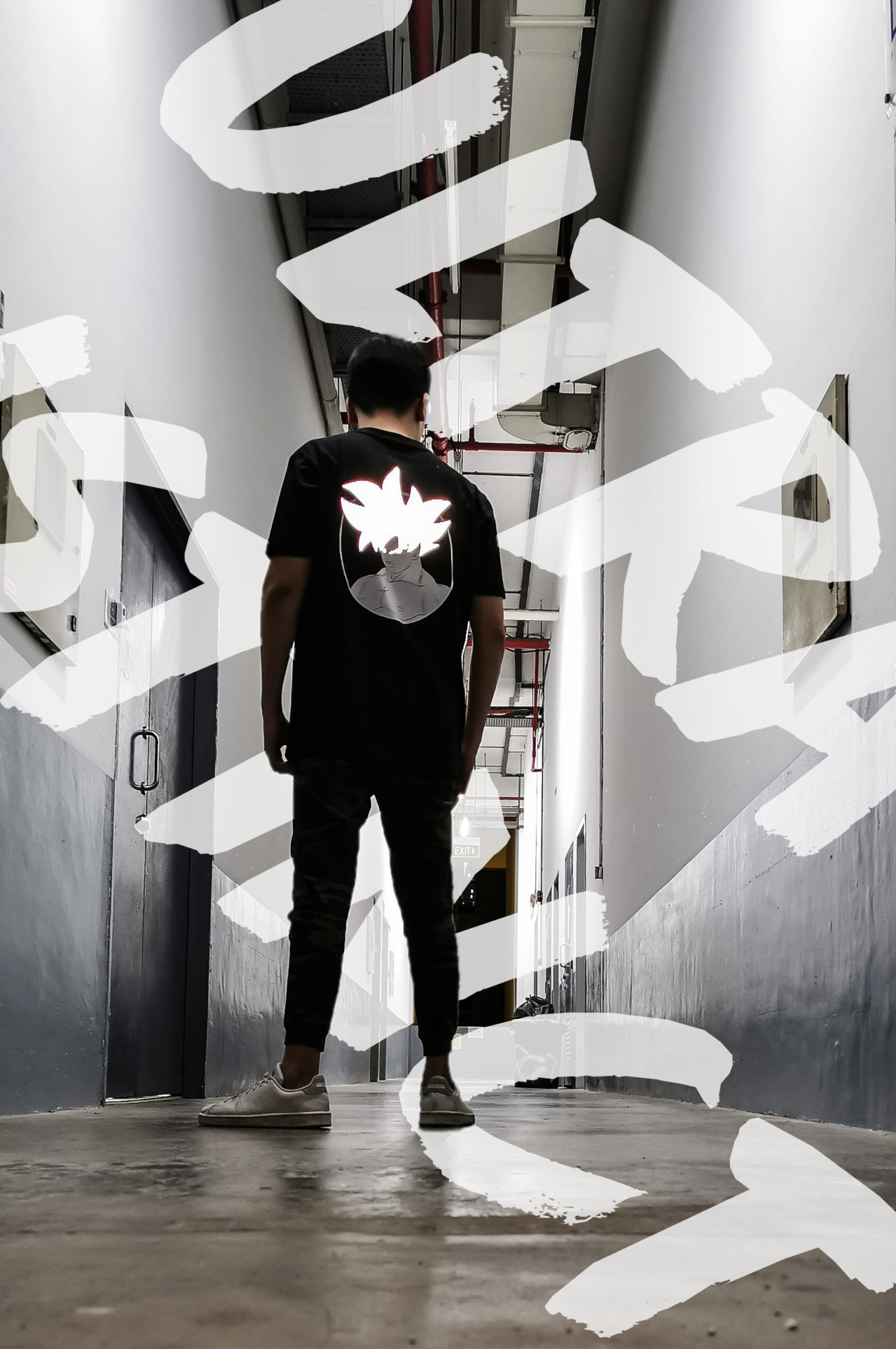 Where to purchase?
Click the image on the right —>
Due to our limited materials that we have instock now, we are only able to fulfil around 6~10pcs. once sold out, we will recreate the product by pre order.
During checkout, please remember to include your full address clearly for international shipments.
What's next?
More designs will be released soon so keep yourself updated from these pages
https://www.facebook.com/hslmcpxy/
ULTRA INSTINCT GOKU T-SHIRT
This t-shirt is made out of boredom during this downtime, everyone has been stuck at home and alot of business are forced to shut their doors for the greater good of containing the virus.
I put thought into the design and thought about how can I enhance the effect of ultra instinct if I were to print the design onto a t-shirt. The hair, eyebrows, and the iris of the eye is cropped out and printed with a highly reflective 3M vinyl.
3M reflective vinyl are highly reflective when a strong light sorce is pointed at it. used typically for work vest for workers who work in the dark for safety issues. with this reflective effect, the design definitely pops especially when in the dark when the sun sets. The print can also be slightly reflective in the day as well at certain angles!
Purchase by clicking the image below, and if you are unable to support monetarily, just give me a like on my facebook / subscribe to my youtube channel / follow my instagram.
consuming my content is a good enough support! 
Here's a close up of how the print looks like, a torchlight is switched on midway into the video to showcase the reflective effect of the print.